Large Bark Nuggets
Want to find products available at your address?
Available in Tujunga, California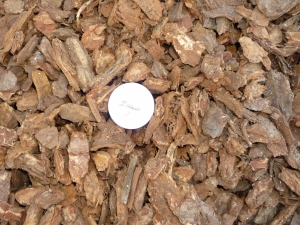 Large Bark Nuggets
These are large bark nuggets. This material is a decorative ground cover and can be used to cover your native soil to give your yard a clean and finished look. The bark nuggets are around 2-4 inch in size. The large bark nuggets are used is high wind areas since the pieces are larger and wont blow around on really windy days. The color is a elegant red and makes your landscaping pop. The wood of the bark is made from the Fir tree and works well because of its ability to preform well in wet conditions. That is why it is used for landscaping and will make your yard look beautiful for many many years.