3/8 Pami Pebbles
Want to find products available at your address?
Available in Belmont, California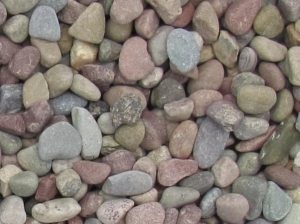 3/8 Pami Pebbles
Pami Pebbles are a mixture of rounded pebbles with various gorgeous colors including burgundy, pink, tan, blue grey, and green. Great for barefoot pathways or garden ground-cover surface. Pami Pebbles are also our most popular aggregate for exposing in concrete walks and driveways.